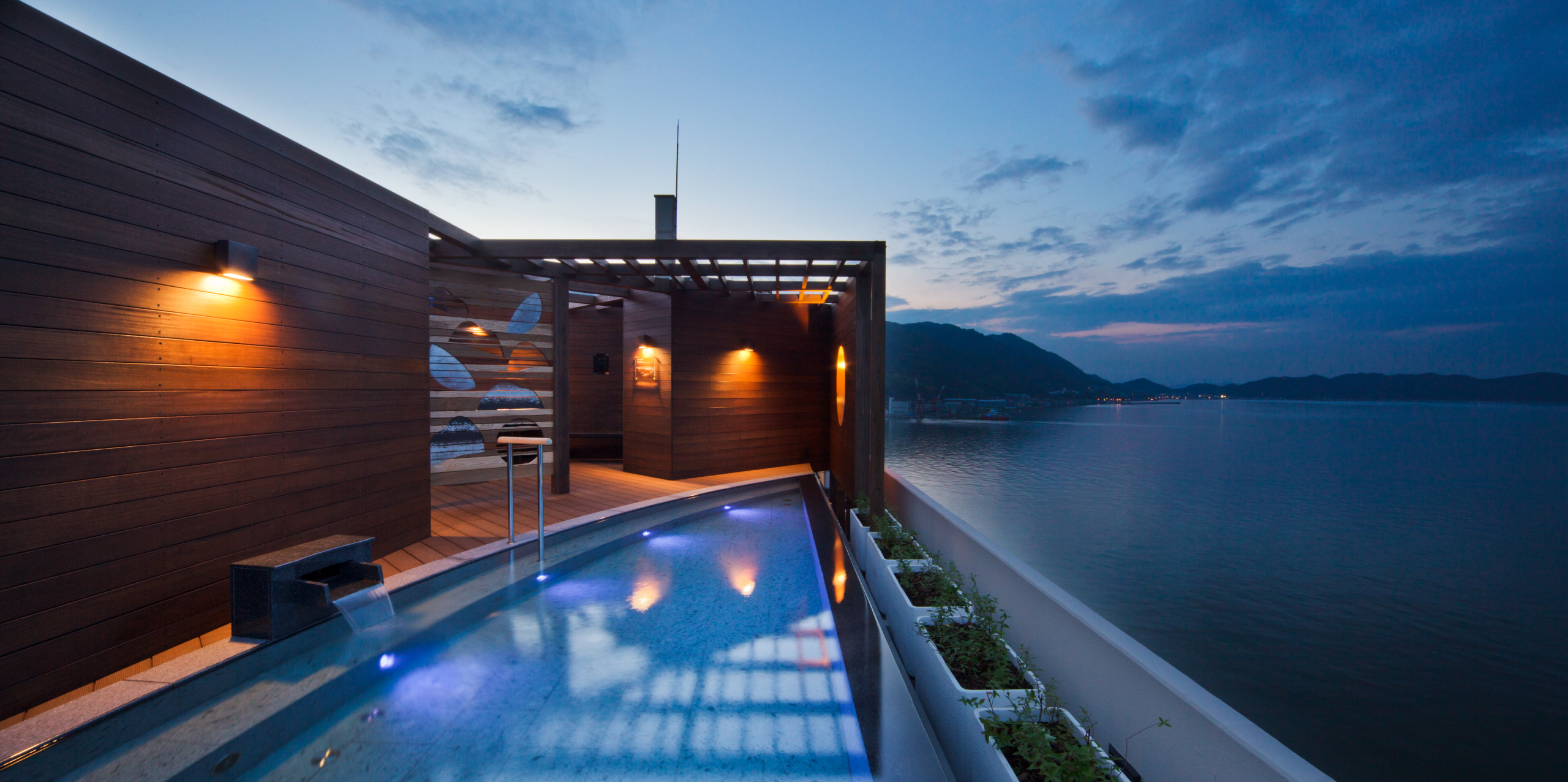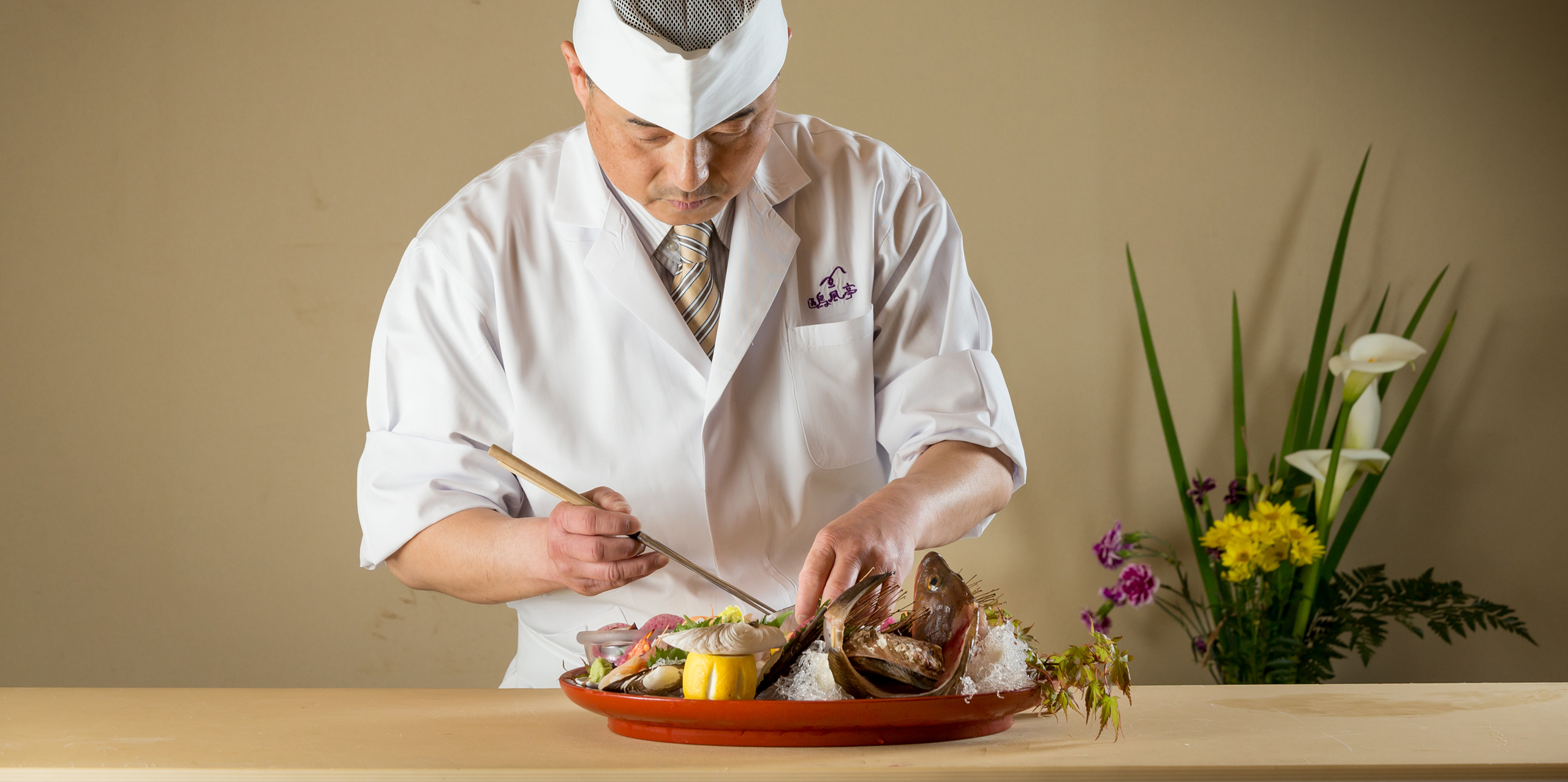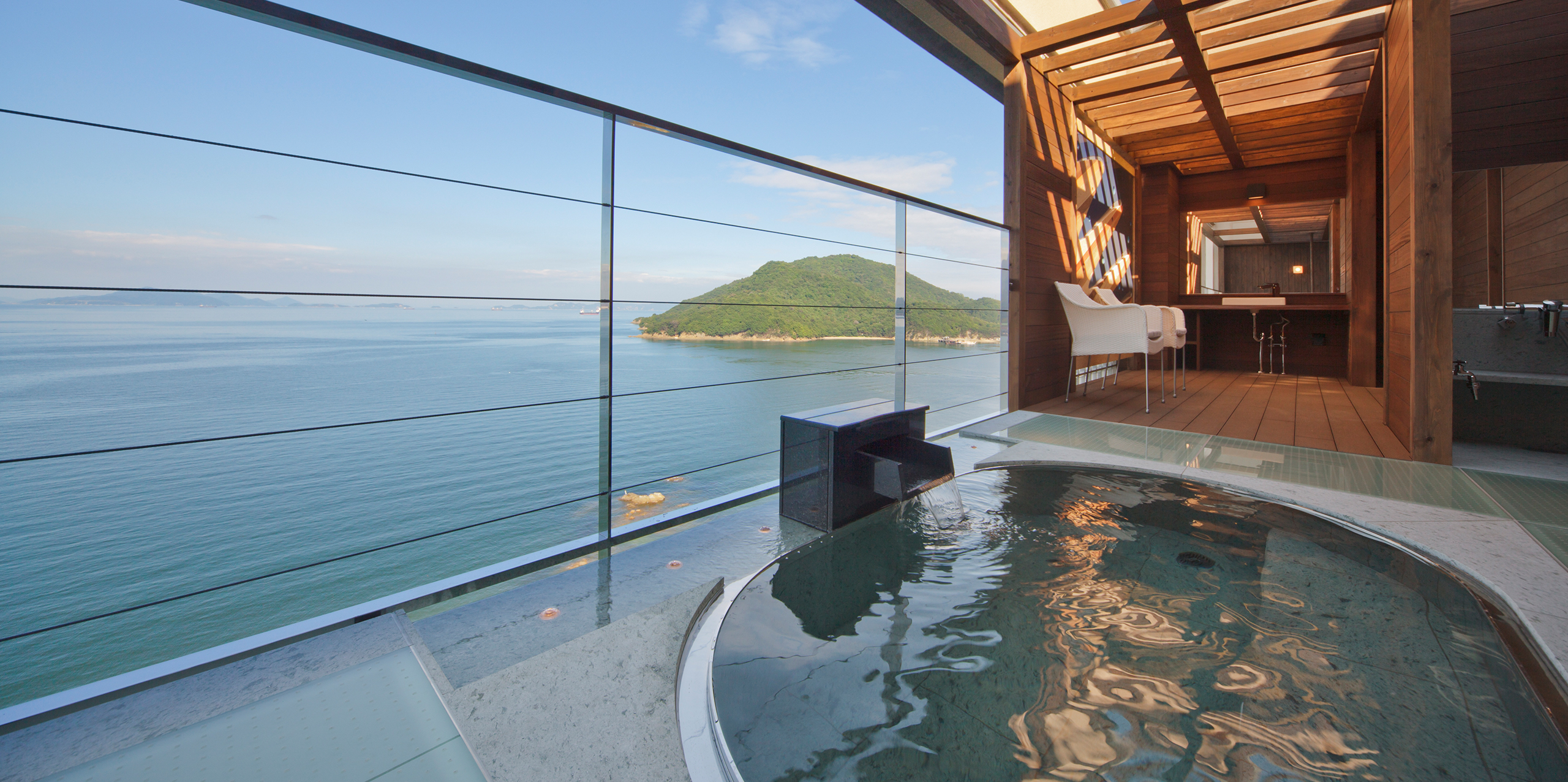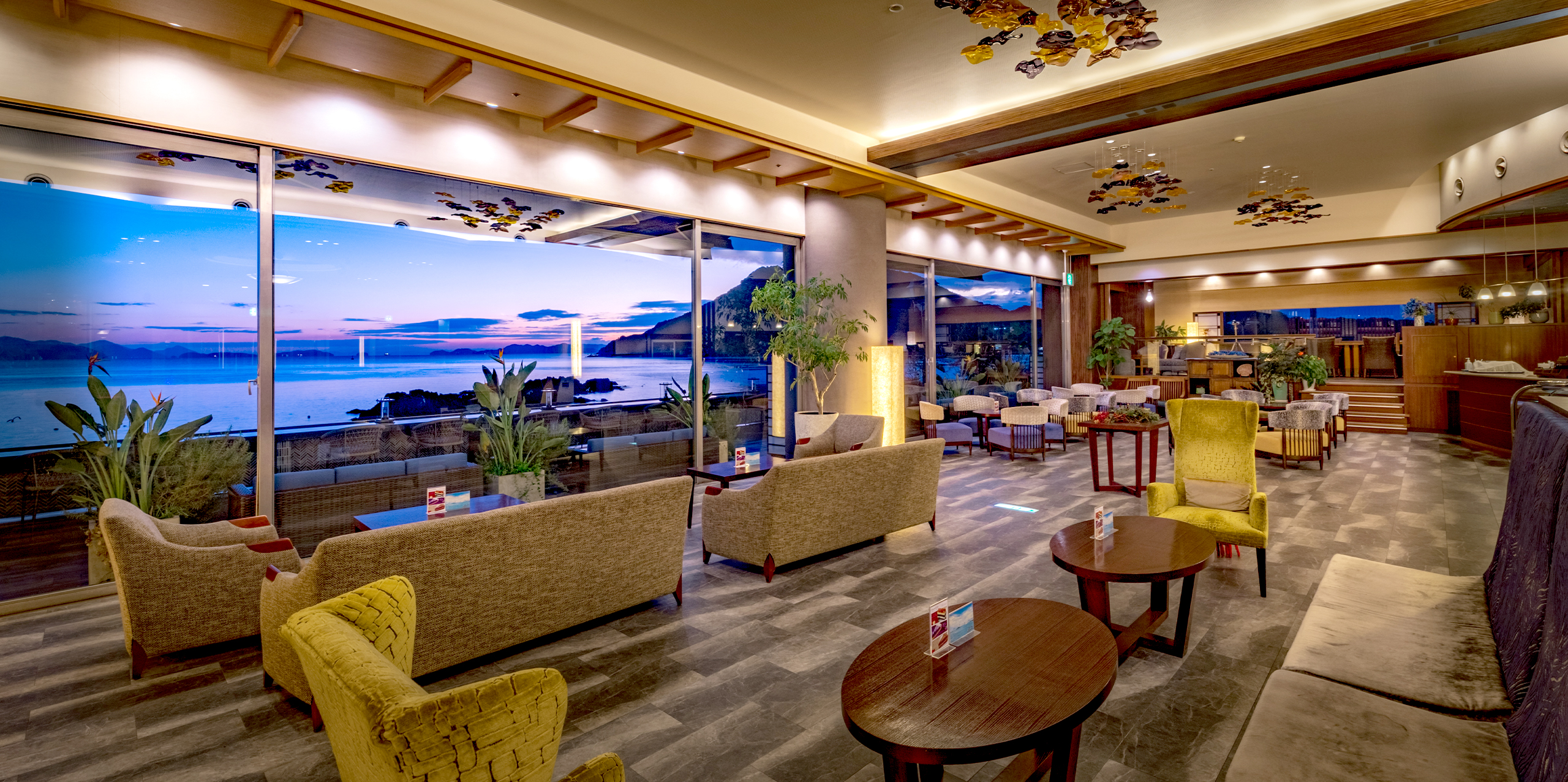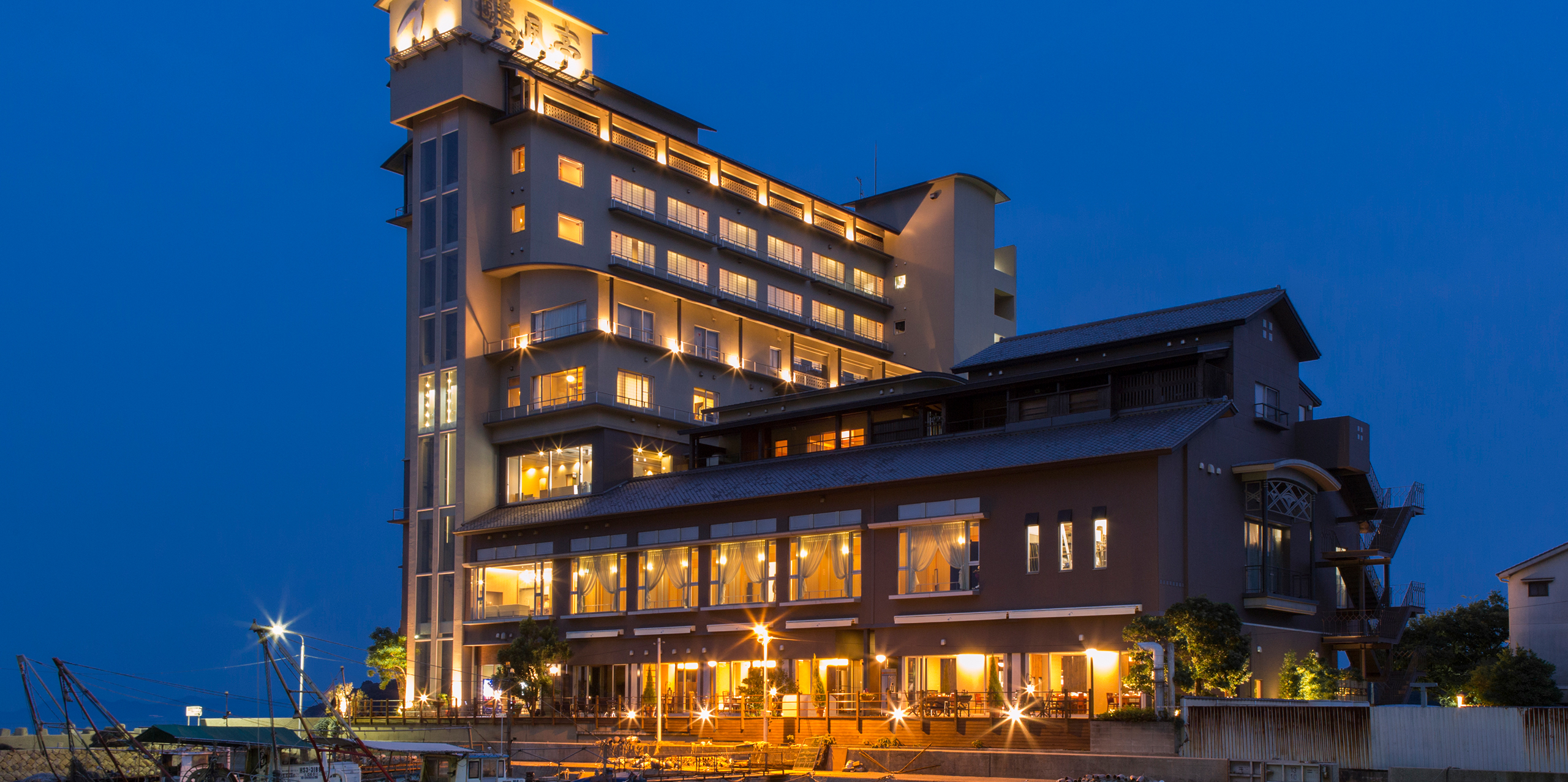 Ocean View Resort
Enjoyable time with luxurious products from Setouchi sea and its superb scenery.
Hotel Ofutei, a hotel providing comfort every moment of your stay.
Accommodation Plans /
Room availability
Tomonoura where daily life merges into the port town
Charms of Tomonoura are not only its scenic landscapes of Seto Inland Sea, but also its historical streetscapes and port facilities remaining from Edo-era.
Enjoy the view of the calm surface of the Seto Inland Sea that spreads out in front of you and spend a relaxing time.
Time of bliss surrounded by Seto Inland Sea
Suite Room
Suite Room with Jacuzzi/Semi-Suite Room with a View Bath

Premium Floor at the top
Corner Twin/Twin

Guest room with Open Air Bath
-Suihanrou-

Standard Guest Room
Japanese-Style 10-tatami-mat room/Twin Room/Serial Japanese-Style Room
Four seasons, seasonal ingredients and dishes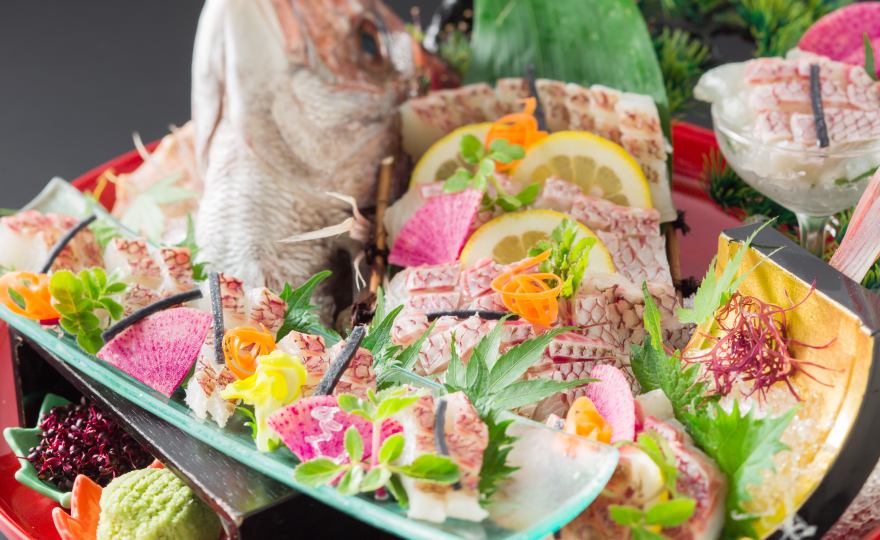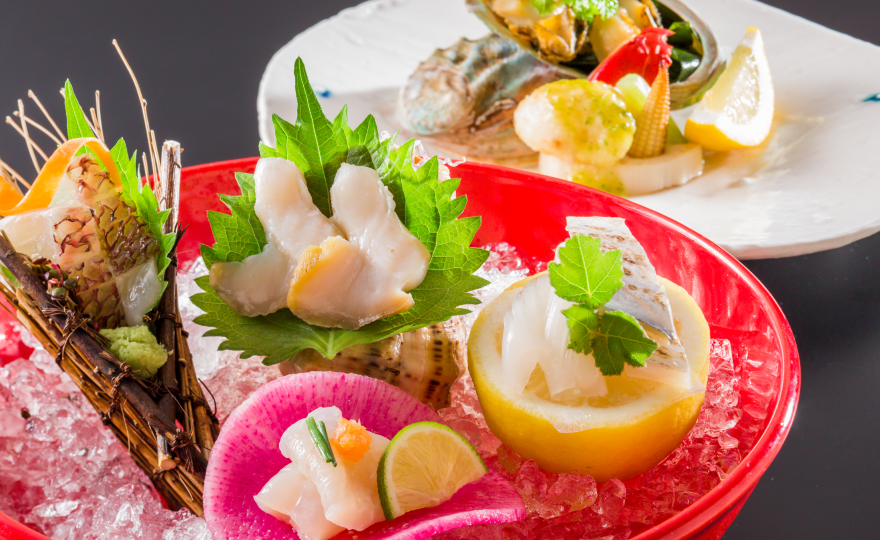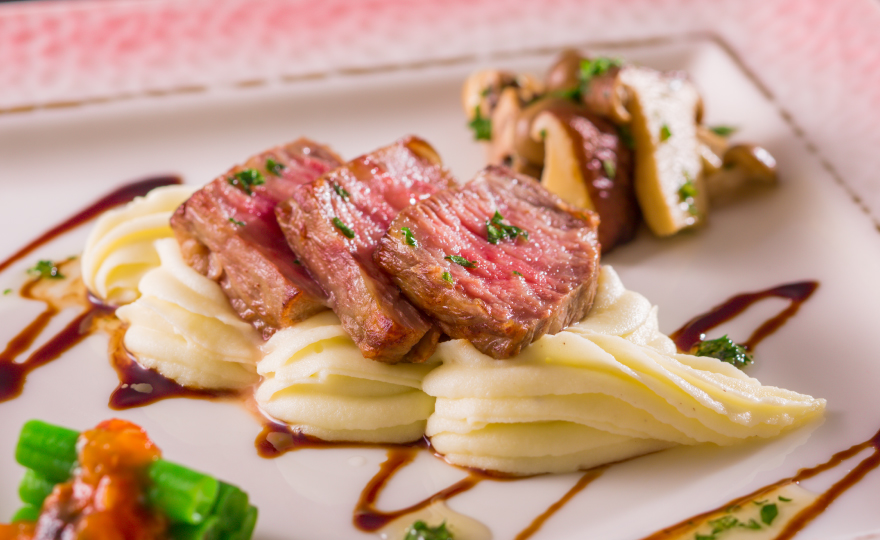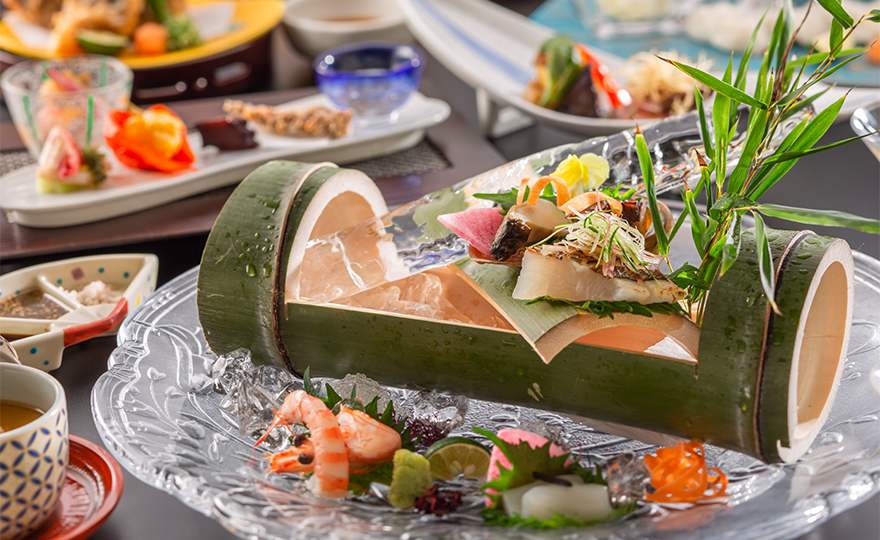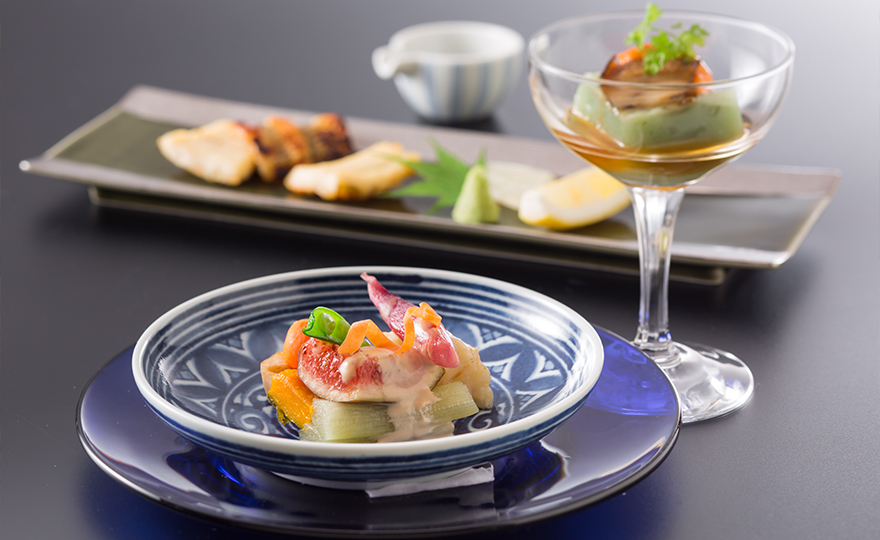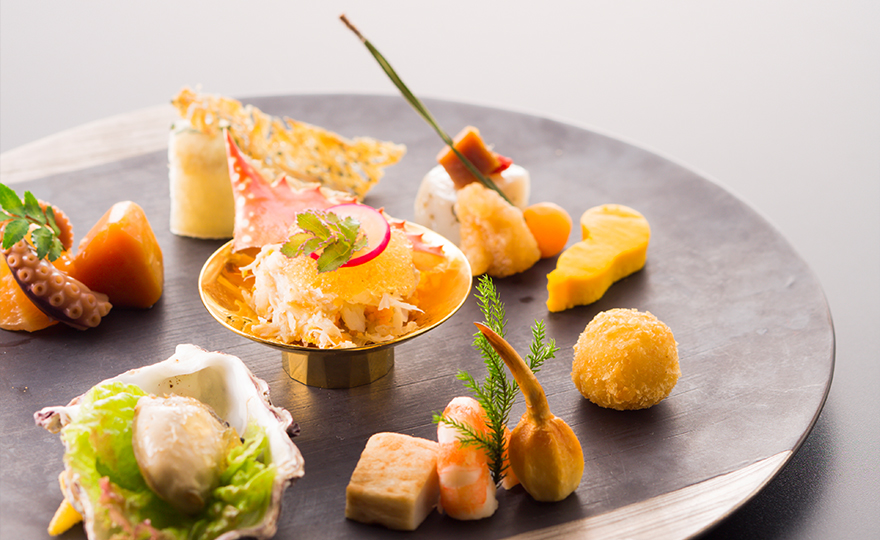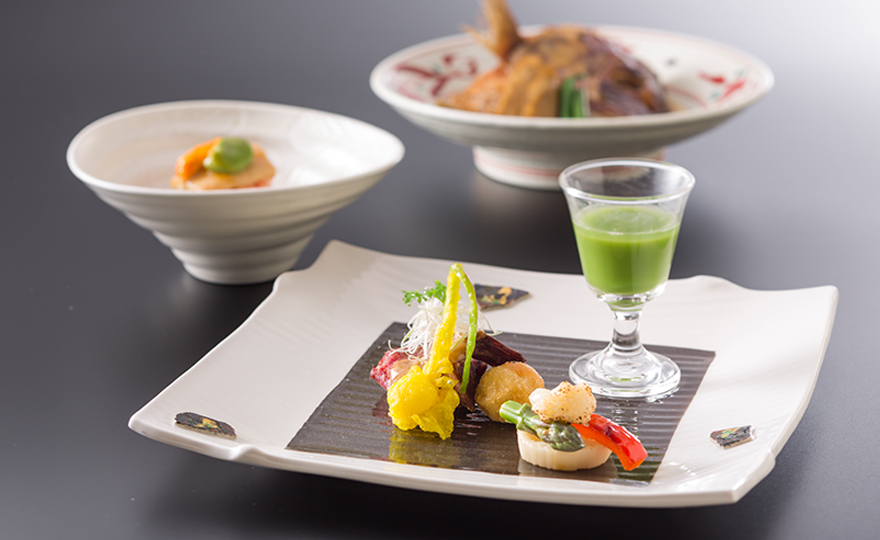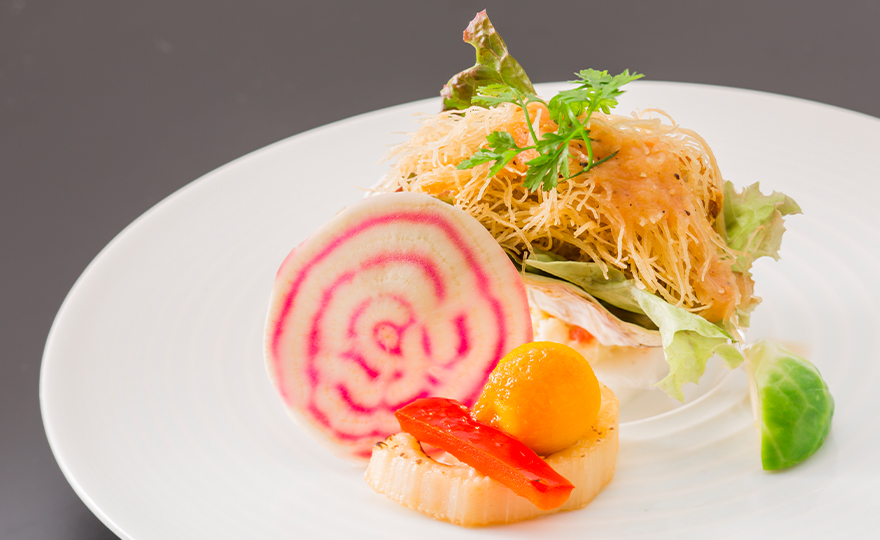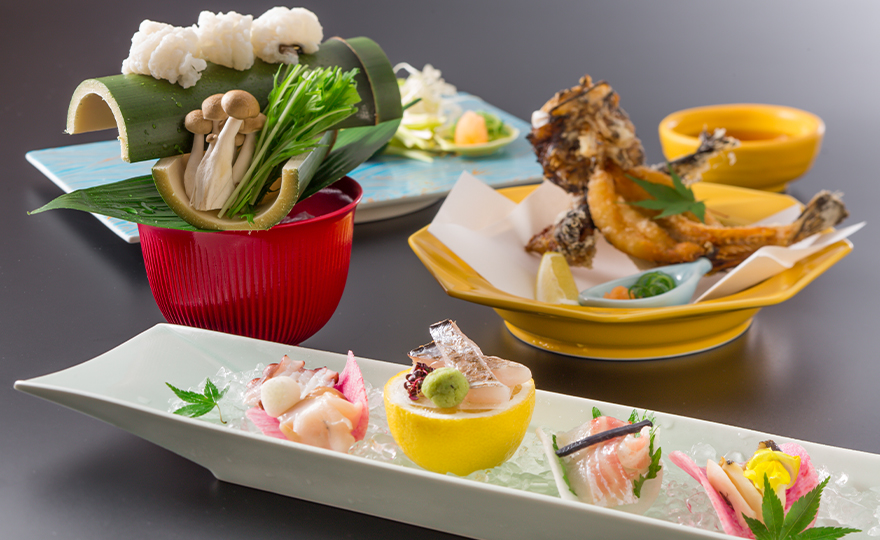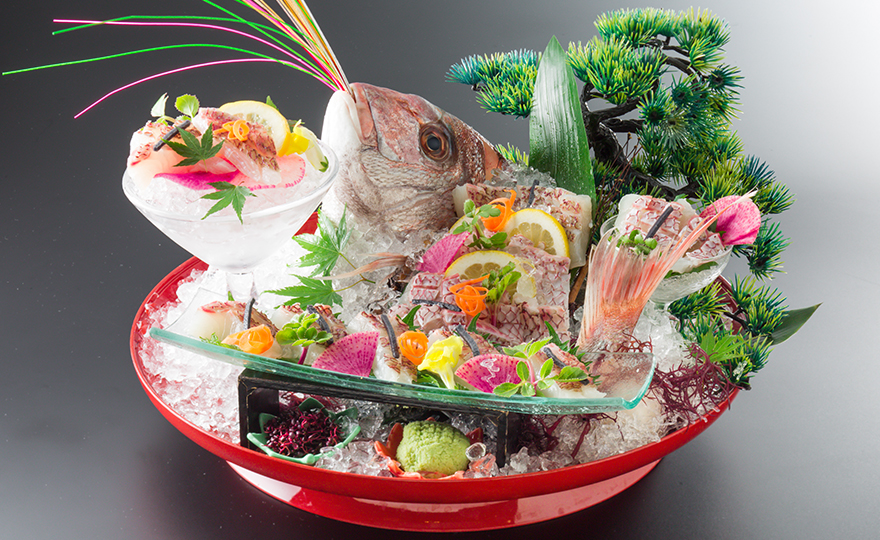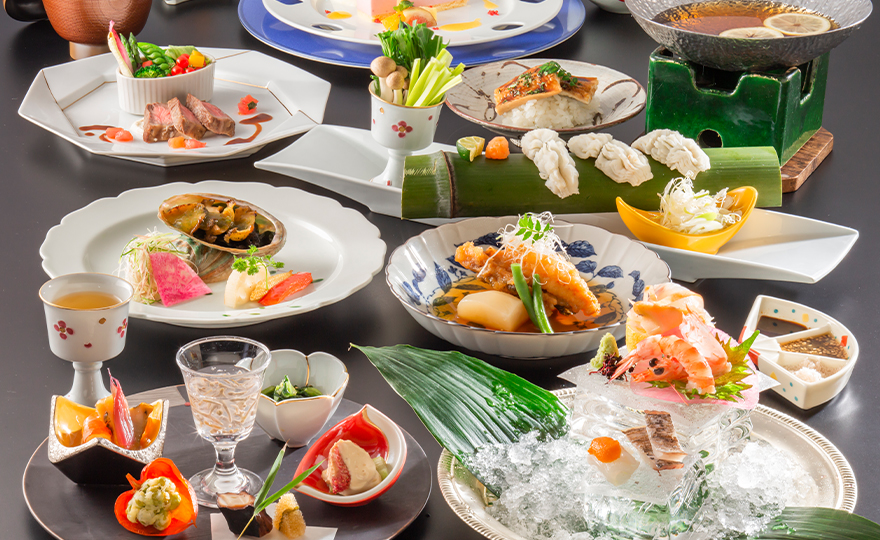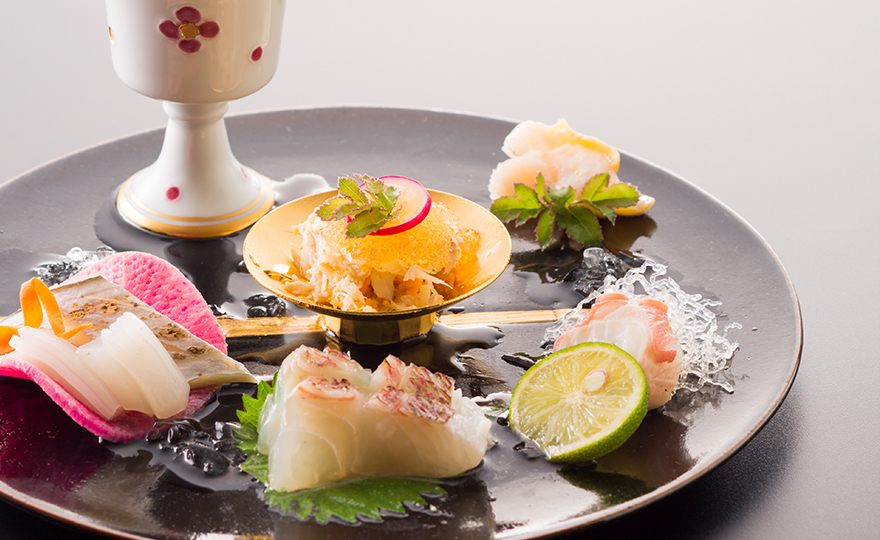 Explore the four seasons of Setouchi with the food culture
Enjoyable abundant seafood from Seto Inland Sea, luxurious food stimulating all five senses, cooked with elaborative skills and colored with garnishes of seasonal vegetables grown in our mild climate.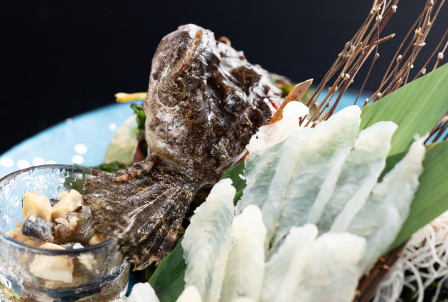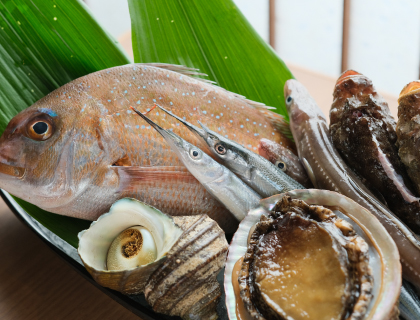 Dinner service styles of your choice from 4 dining locations
Choices of 4 different dining locations, Private Dining "Kairi", fully private "In-room Dinner", spacious "Dining GEN" and "Japanese Dining" with panoramic seascape.
The space between the sky and the sea is all yours.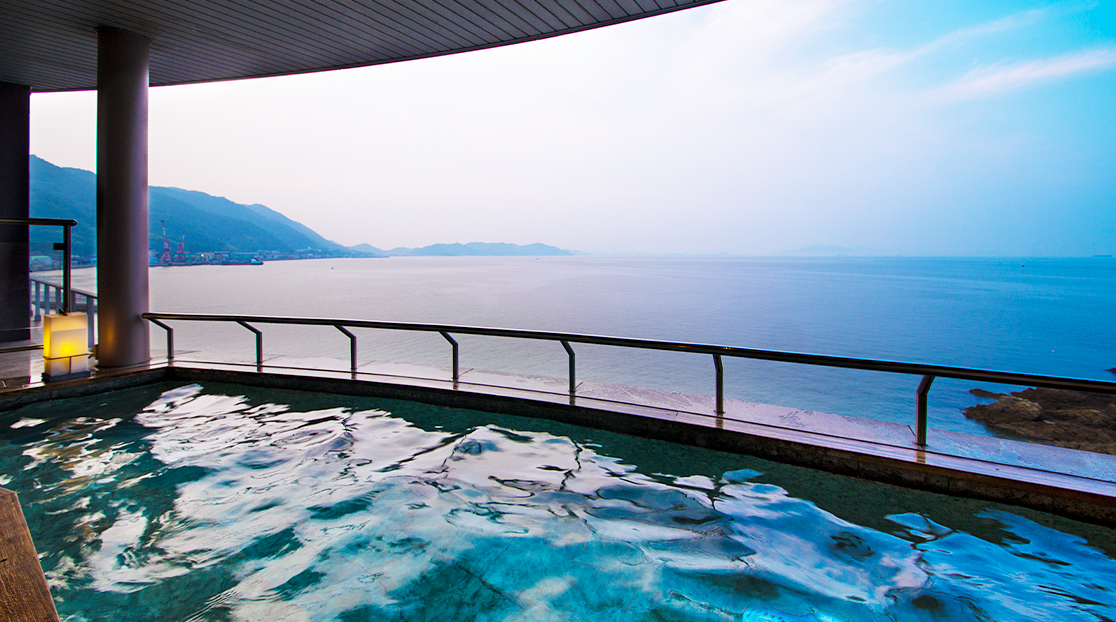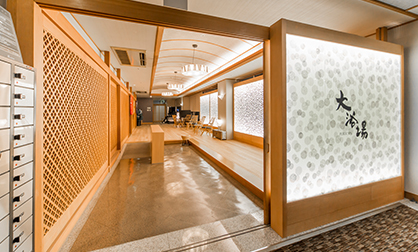 3rd floor open-air bath where you can feel the sky by your side Big bath
Wave pattern shining in the morning sun. Reddening sea surface at dusk.
Having this warmth and scenery to yourself, sway your body and soul like the floating islands in front of you. ~Relax and leave yourself to the bathtub~.
Gorgeous sunrise in the morning, moon light reflection on the sea surface at night. Brings out the sentiment and elegance of an open air bath.
Strolling through a town colored by the long history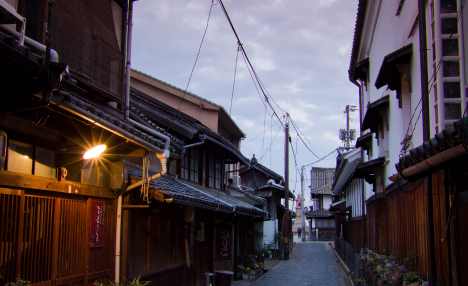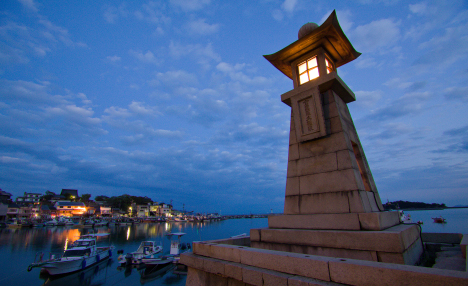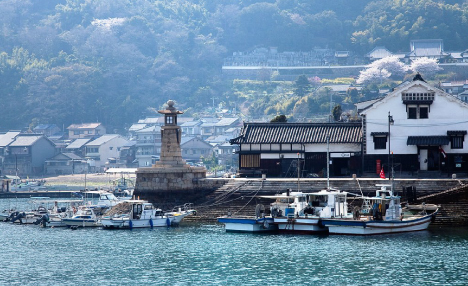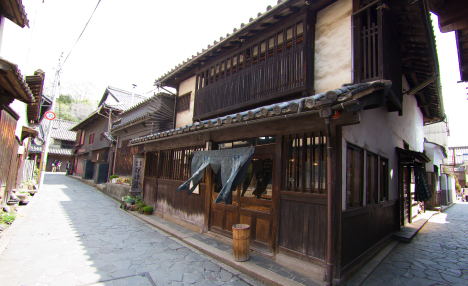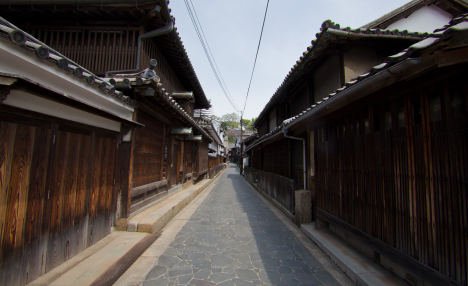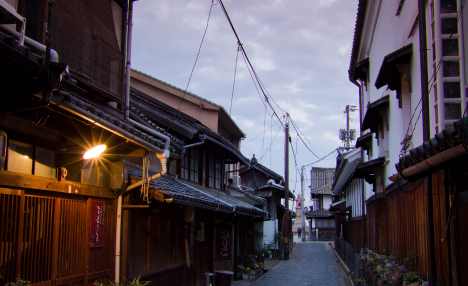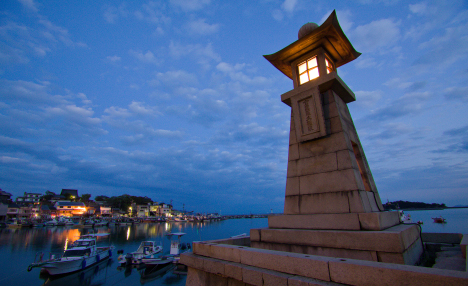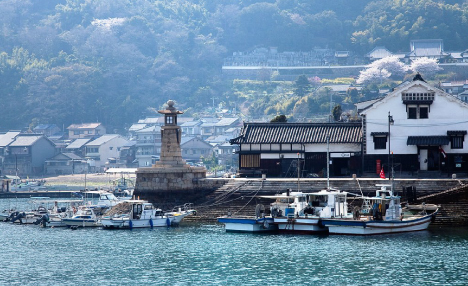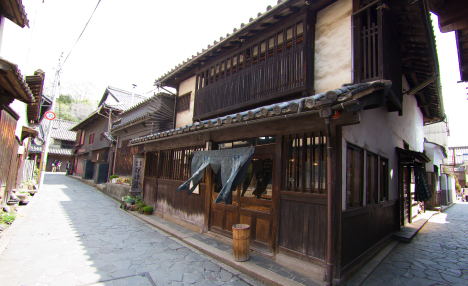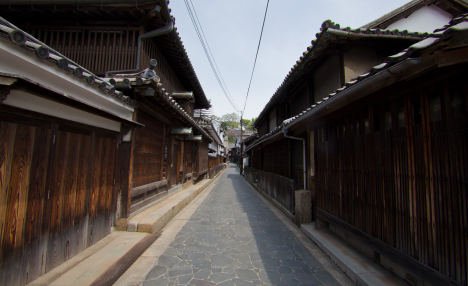 Head for a Tomonoura stroll and visit historic sites around the hotel.
Tomonoura was recognized as a Heritage of Japan in 2018.
As this town had been prosperous as a port town from the old times, many historical persons visited this area and many historical sites remains.
Tracing the history as you visit sightseeing spots is a way to enjoy your visit to Ofutei.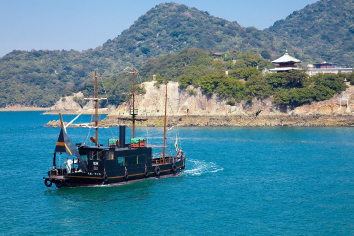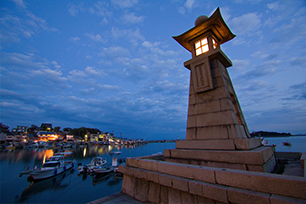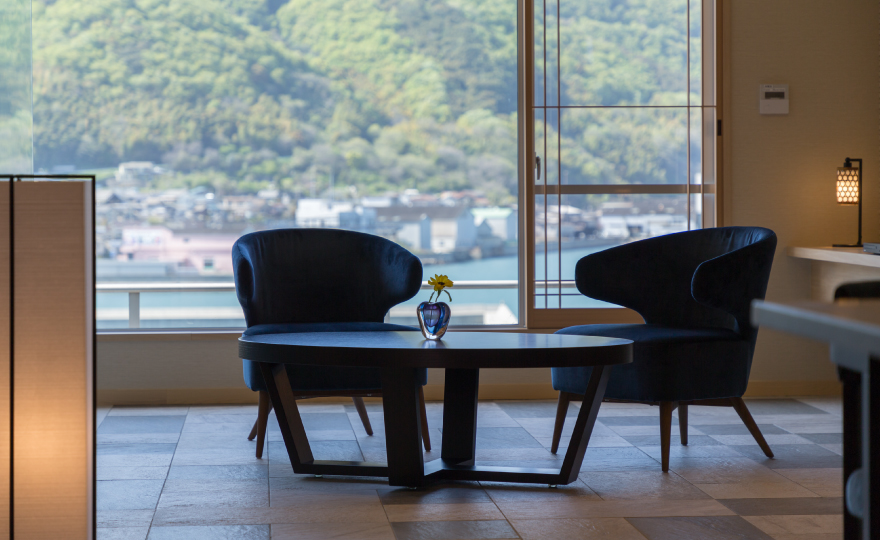 Enjoyable time at Ofutei
Cuisine, Hot Spring and Sightseeing. Ofutei proposes a way of spending your time unique to Tomonoura, which may be a bit different from your usual trip.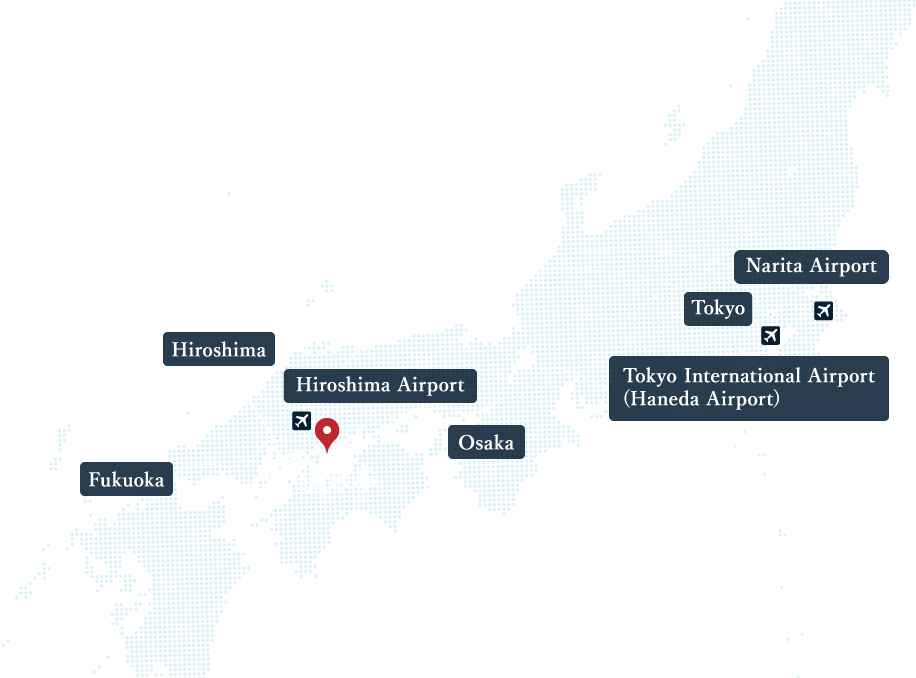 "Tomonoura" Heritage of Japan full of enchantments.
A town with feeling of historical attraction and features.
Airplane : About 60 min. access from Hiroshima Airport
Shinkansen/Train/Bus : Shuttle bus service from JR Fukuyama Sta. is available.
Board at shuttle bus platform.* Reservation required for shuttle bus service. Please call the hotel to make reservation.