Here are some recommended strolling spots around Tomonoura and please enjoy pleasure taste of Tomonoura.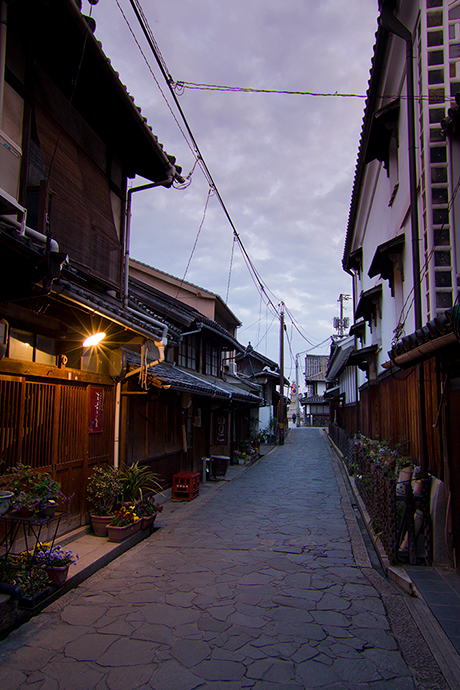 Recognition as a Heritage of Japan
A port town of early modern times surrounded by the evening calm of Seto Inland Sea ~ Tomonoura where daily life merges into the sepia-colored port town.
Tomonoura, Fukuyama city is located at the east end of Hiroshima Pref., in the middle of Seto Inland Sea. Tomonoura is an elegant port town with magnificent scenery with rich nature, townscape appointed as "National Preservation District of Important and Traditional Buildings" in Nov., 2017 and the port facilities from Edo-era are still remaining. The story which tells about the traditional and cultural charms of Tomonoura "Tomonoura the most picturesque port town in modern period covered by a evening calm where the daily life blends into sepia colored port town" was recognized by the Agency of Cultural Affairs as Heritage of Japan in May, 2018. Each of the local aspects has its own outstanding feature such as historic background as a tide-waiting port and culture, tradition, life locally rooted and inherited over generations. Tomonoura locates at a very convenient place not only for visiting Tomonoura, but also visiting Onomichi and Shimanami Sea Route which is very famous for literary sites, movie film locations and cycling course. Kurashiki is also famous for its beautiful sites.
For details about being recognized at Heritage of Japan, please go to the portal site of Heritage of Japan.