Local Ingredients
Setouchi Delicacy
Memories of the journey enjoying through food.
The ultimate moment of savoring the special ingredients of local production for local consumption.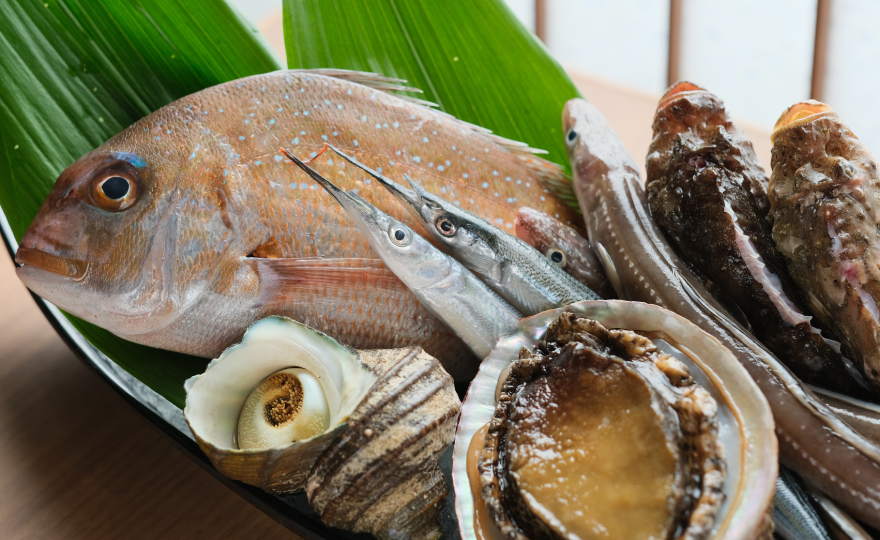 "Bingo Fish" brand,
selected by the fishermen in Bingo Province
Rich catches throughout the four seasons of Bingo Province facing Seto Inland Sea. Seafood in Setouchi are famous for its wide variety in small quantity and known for its richness. 25 kinds of fishes selected by the local fishermen who know the best of local seafood are named "Bingo Fish".
Clam, Squid, Black Scraper, Spanish Mackerel, White Croaker, Red Sea Bream, Rockfish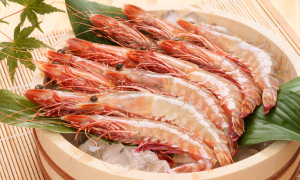 Shrimp, Hong Kong Grouper, Multicolorfin Rainbowfish, Japanese Whiting, Japanese Seabass, Octopus, Verticalstriped Cardinalfish, Harvestfish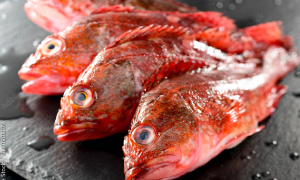 Marbled Rockfish, Righteye Flounder, Largehead Hairtail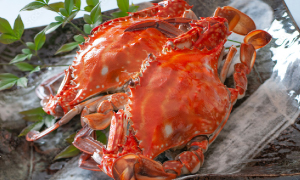 Whitespotted Conger, Tonguefish, Devil Stinger, Gazami Crab, Black Sea Bream, Mantis Shrimp, Flounder
~ Spring Summer Autumn Winter ~
Enjoy Setouchi seafood throughout the four seasons
7 kinds in Spring, 8 kinds in Summer, 3 kinds in Autumn, 7 kinds in Winter, total of 25 kinds of fish are selected as Bingo Fish. By choosing Bingo Fish Brand, you can enjoy the recommended seasonal fish whichever season you visit.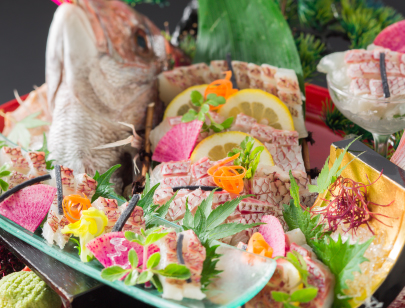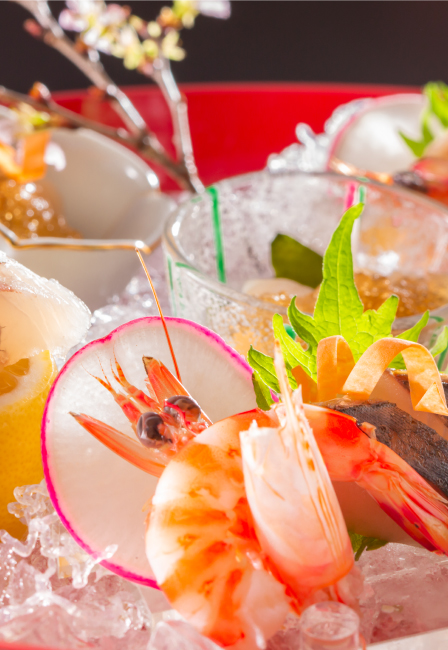 Bingo Fish selected by the leading chef
Bringing out the deliciousness of the ingredients to the utmost level.
Kaiseki cuisine making the most of "seasonality" and "local products" by our skillful chef.
Under the concept of "local production, local consumption", all of our ingredients are locally caught in coastal water of Setouchi.
Enjoy your blissful time by tasting seasonal food to the full extent.
Hiroshima Brand Beef
Vol.02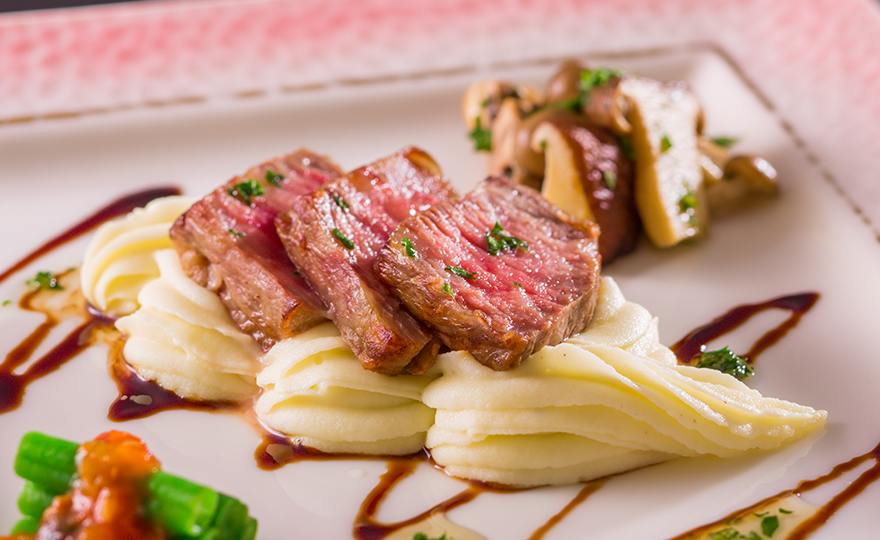 Carefully selected high quality Wagyu
"Hiroshima Brand Beef"
Hiroshima brand beef is characterized by its crispy and elegant taste. Exceptionally fine meat with exquisitely balanced marbling, soft texture, and rich and delicate flavor which you can savor the true taste of Wagyu beef.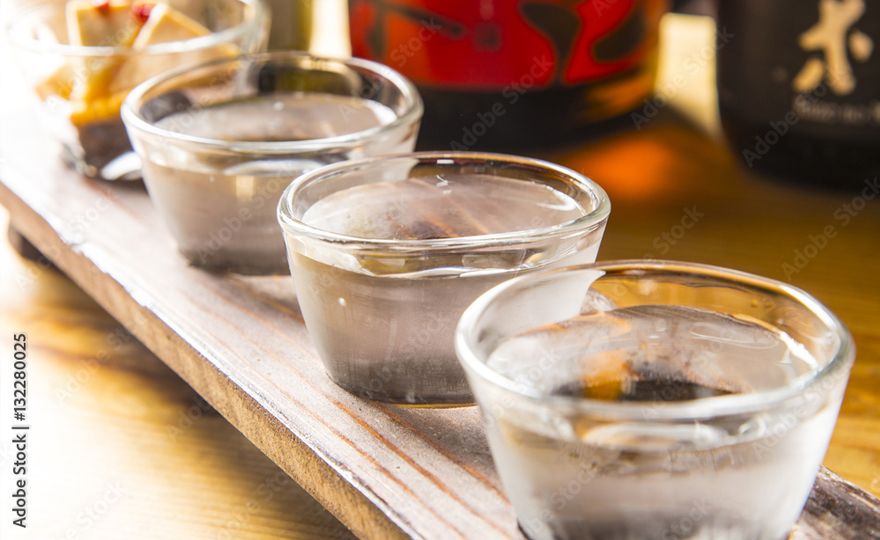 Enjoy the climate particular to Hiroshima.
Unique "local sake"
Hiroshima's local sake is rich in its variety of unique flavors such as sweet, dry, crispy and rich. The mild climate and laborious, time-consuming soft water brewing method creates the fine delicate taste unique to Hiroshima.