Here where calm time flows, enjoy the finest holiday that is about to begin.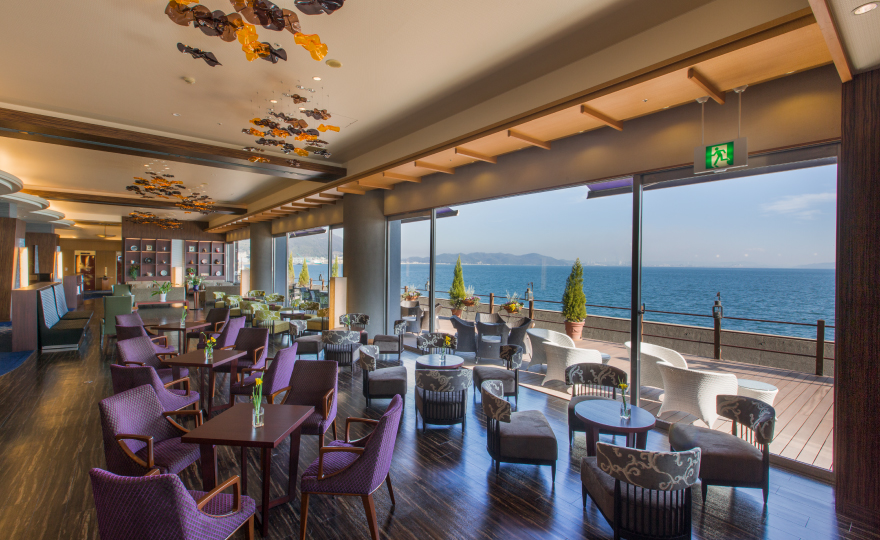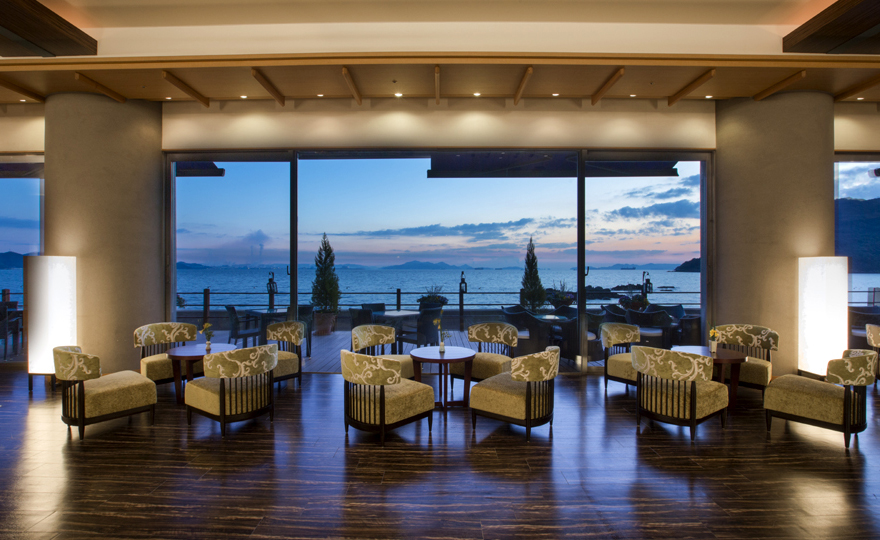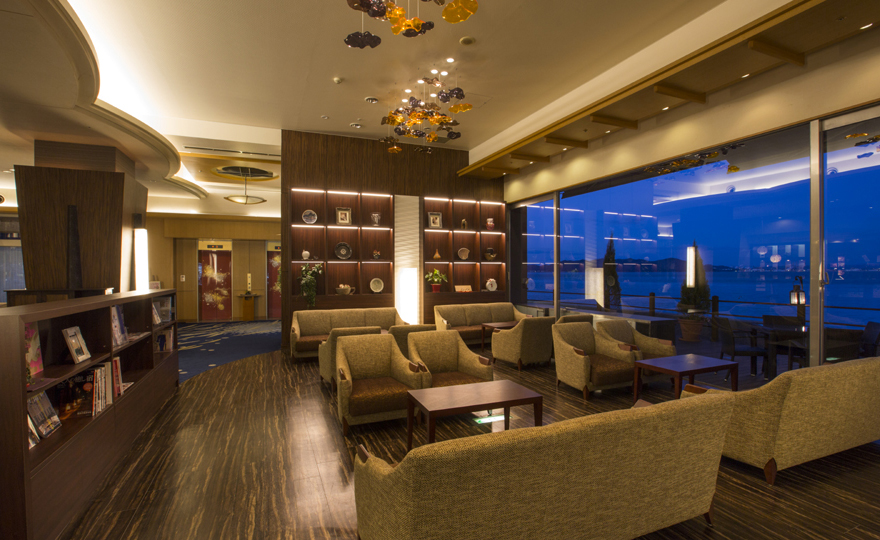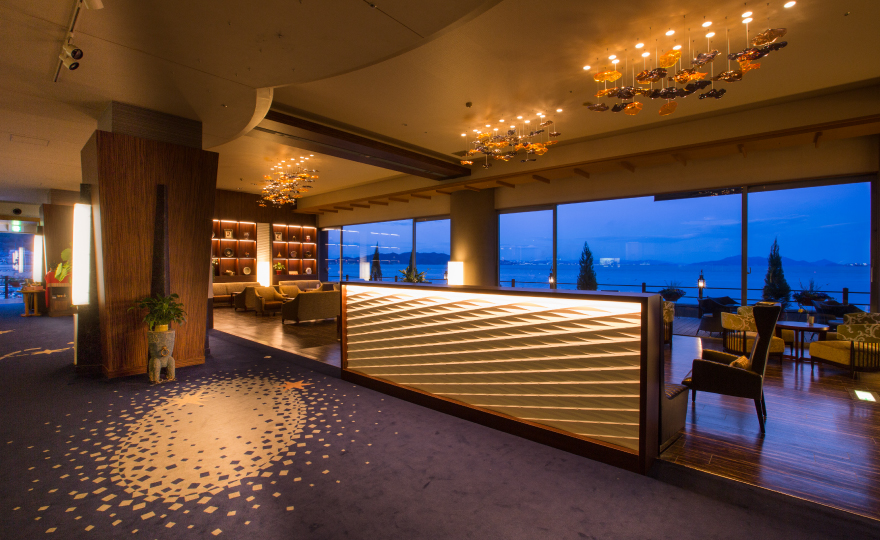 270-degree Landscape
Terrace overviewing islands on calm Seto Inland Sea
Ocean View
Pure white sunshine gracefully dancing in the vast sky. South wind glancing by your cheeks as if greeting.
Daily life but somewhat special. That's the start of your journey.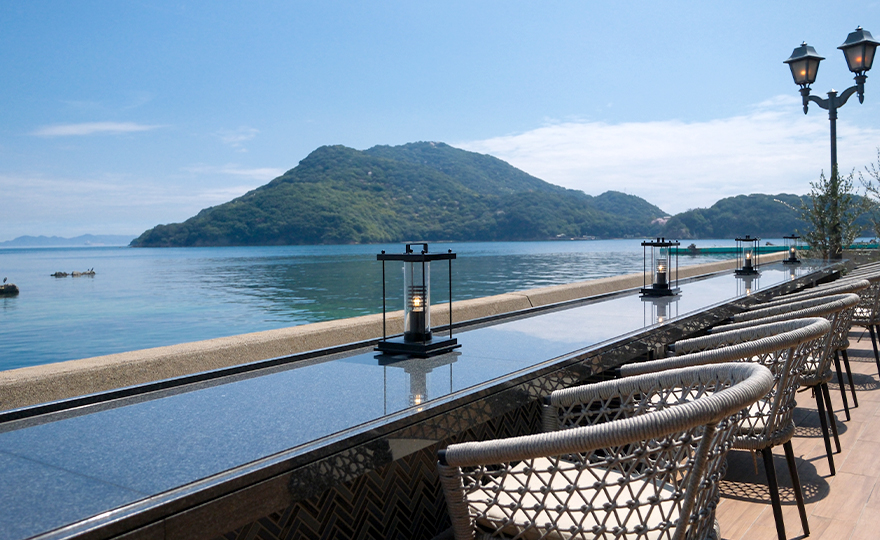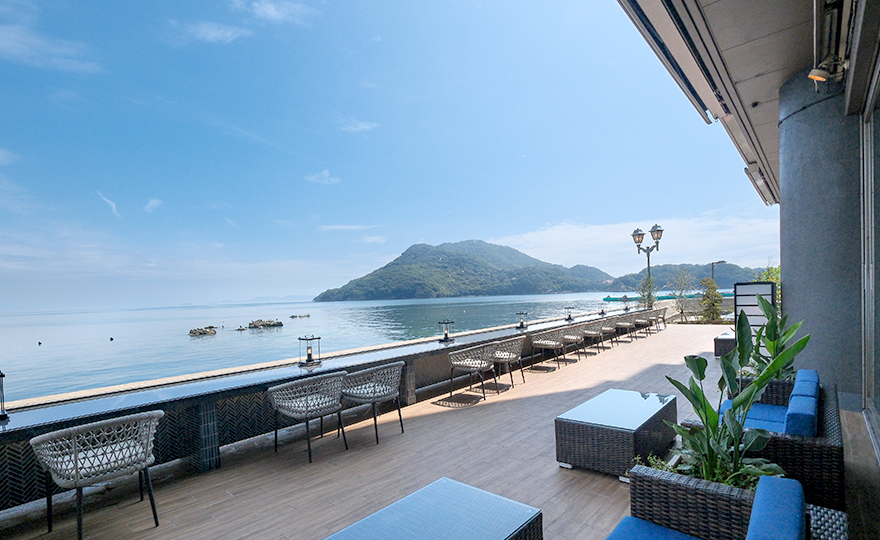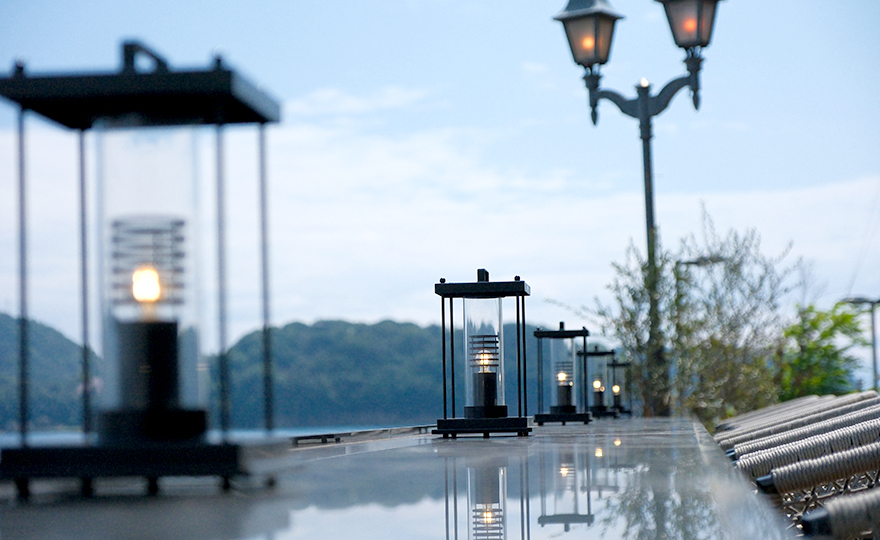 (Summer Only) BBQ Terrace
On the terrace where the breeze blows through, the Seto Inland Sea spreads out in front of you. Overlooking this peaceful sea, enjoy the moment with your family, friends and your love.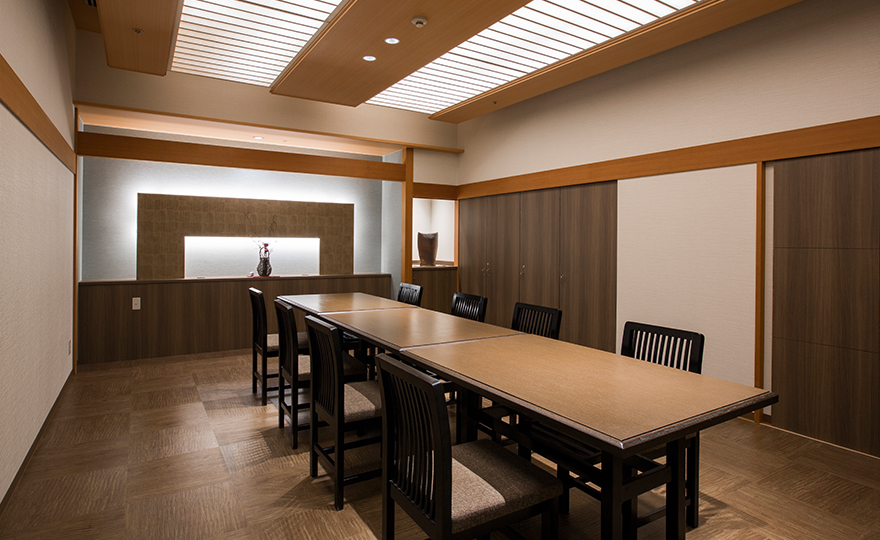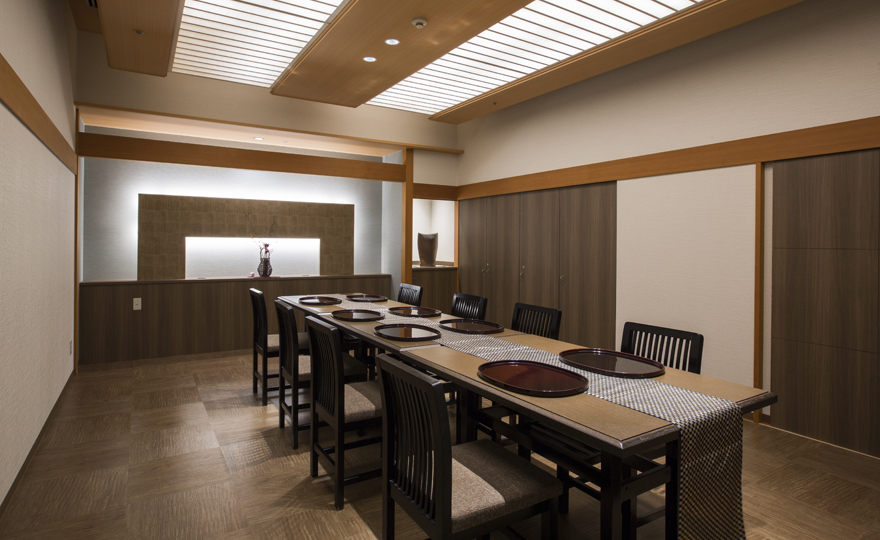 A medium-sized hall for multi-purposes.
A private-room style medium-sized hall. Can be used for meetings or small group trainings.
Room Size : 17.5 tatami-mats
Capacity Meeting/Maximum 8 persons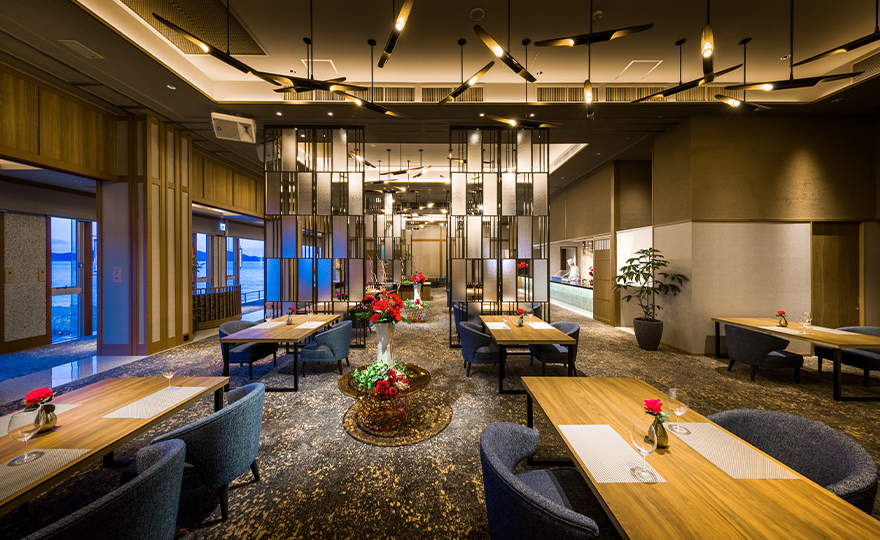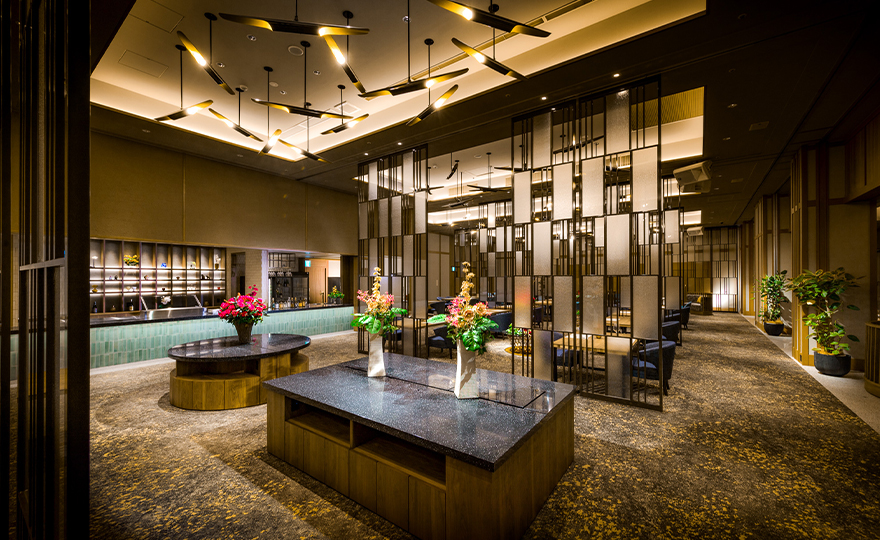 Creates various gathering styles
Various banquet rooms are available to livening up parties in various sizes. Please use it for gatherings such as banquets or dinners according to your needs. Arrangement in both Japanese and Western style is available. Please feel free to ask for further information.
Size : 400㎡ Partitioning available
Capacity: Meeting room style Maximum 225 persons, Round Tables 150 persons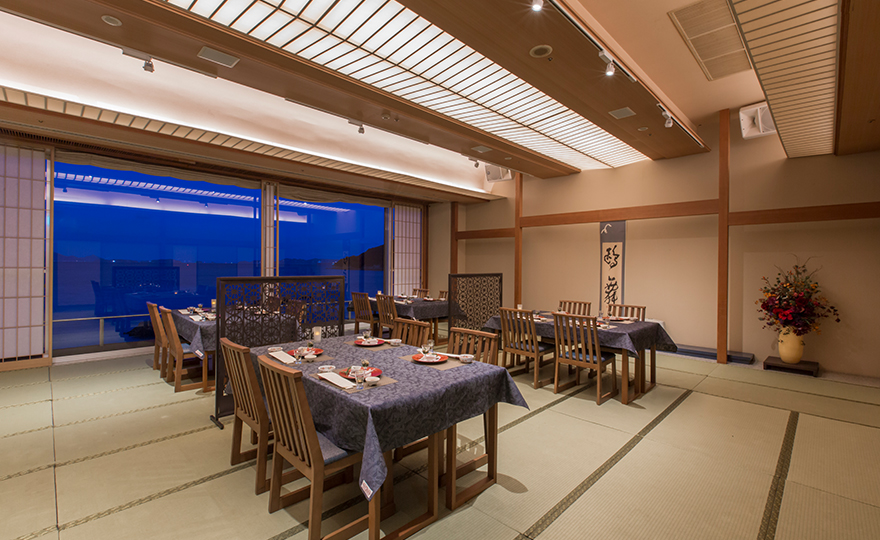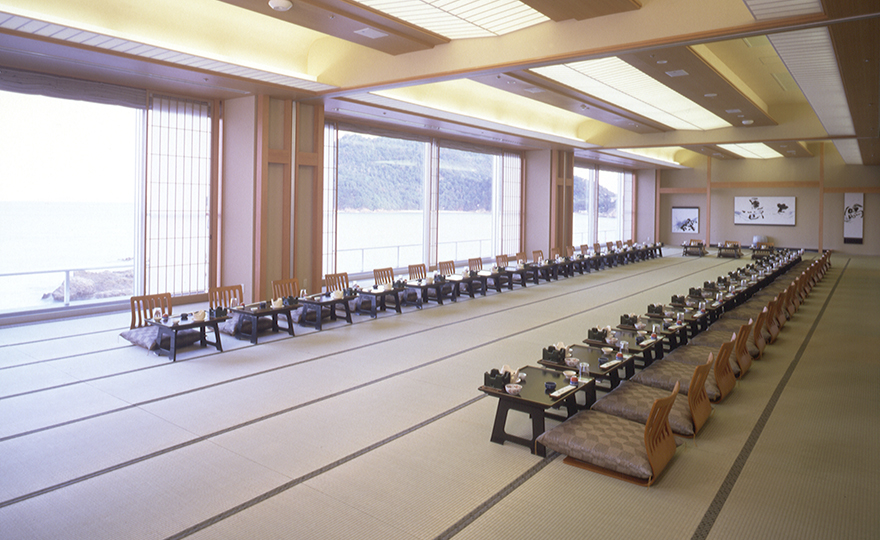 A banquet hall with a panoramic view of Seto Inland Sea
A room for seasonal gatherings, parties, ceremonies and memorial services according to your needs.
Size : 121.5 Tatami-mats (3 splits 2 of 45-mats / 1 of 31.5-mats)
Capacity : Max. 80 persons for meeting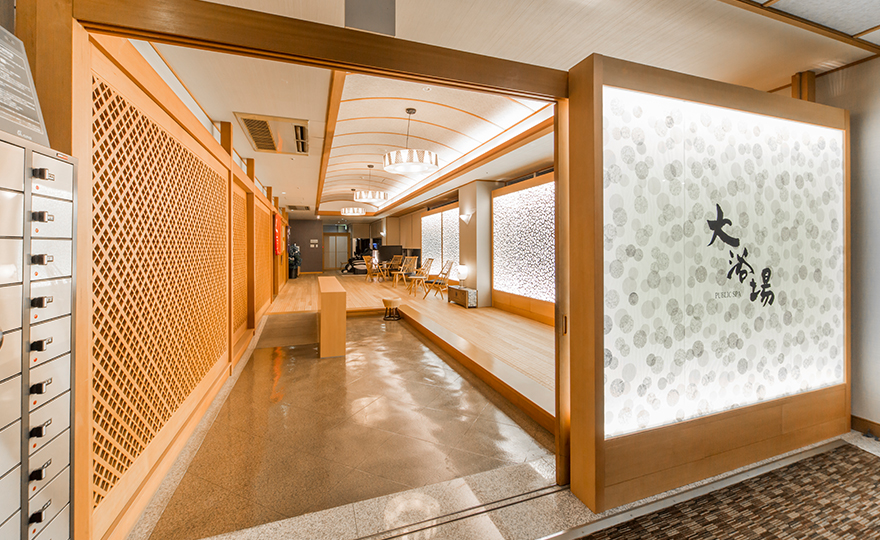 Calm and cozy after the bath
A room to relax after taking a bath.
There are massage chairs and vending machines.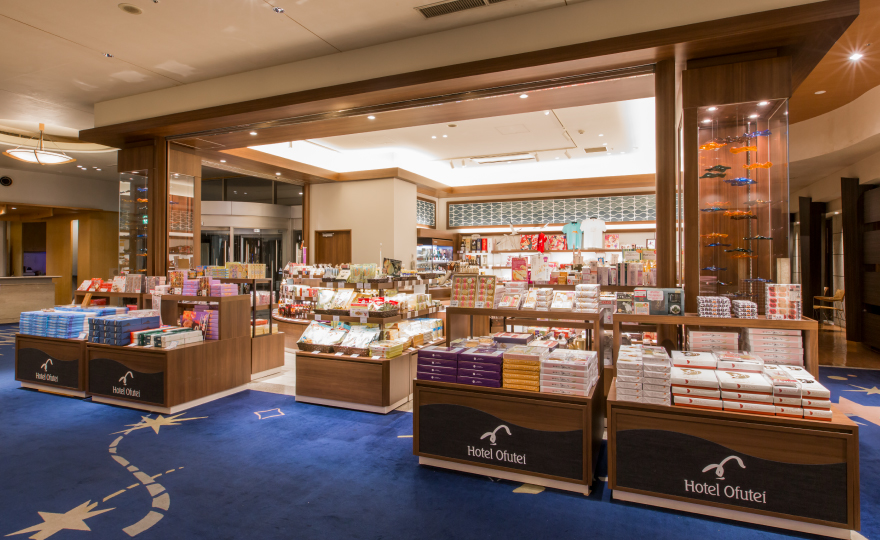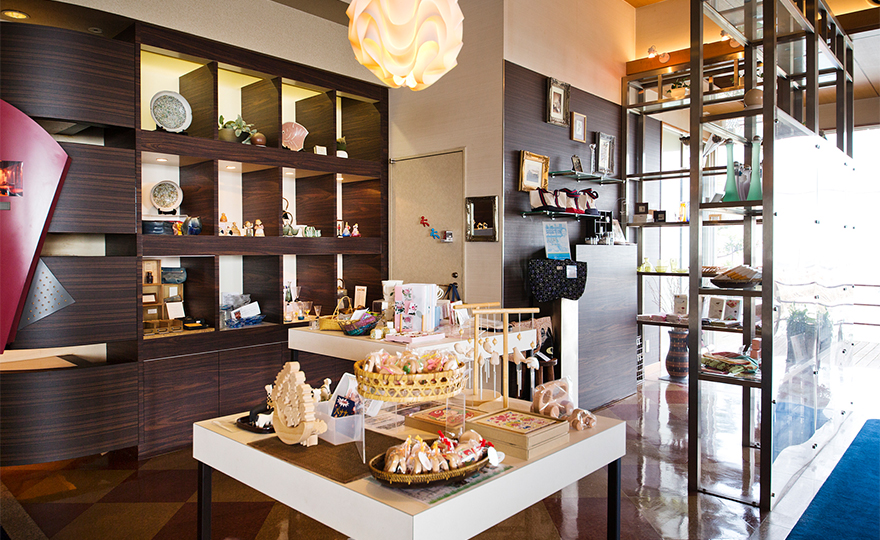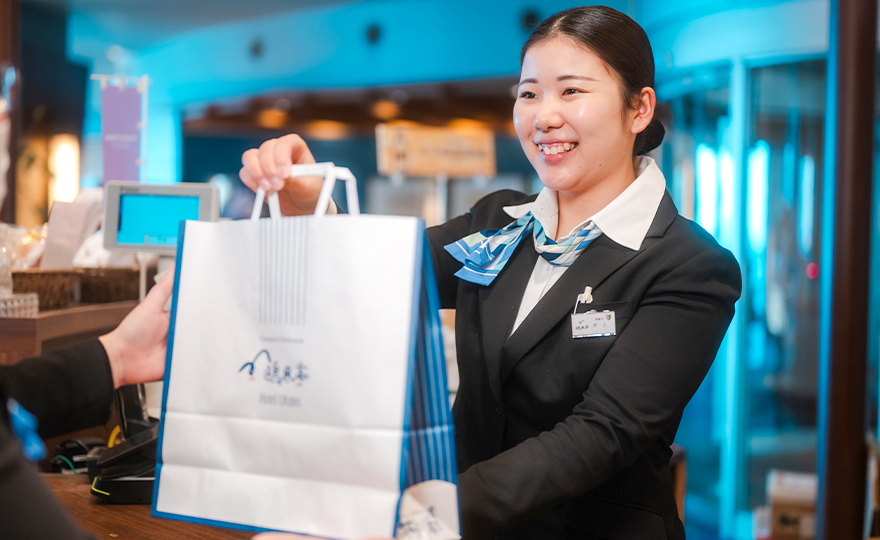 A wide range of selected souvenirs
Wide selection of Ofutei-original goods and Hiroshima's local specialties.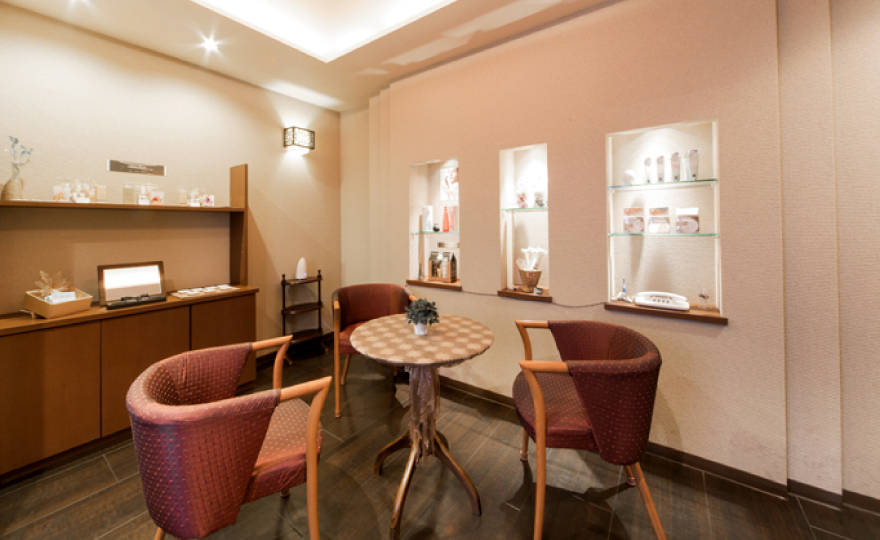 The ultimate moment of releasing your body and soul.
Blue sky, blue sea, release your body and soul.
Heal your daily stress and cure your body and soul at the esthetic salon in Hotel Ofutei.
Swimming Pool [SuiSui]
Vol.09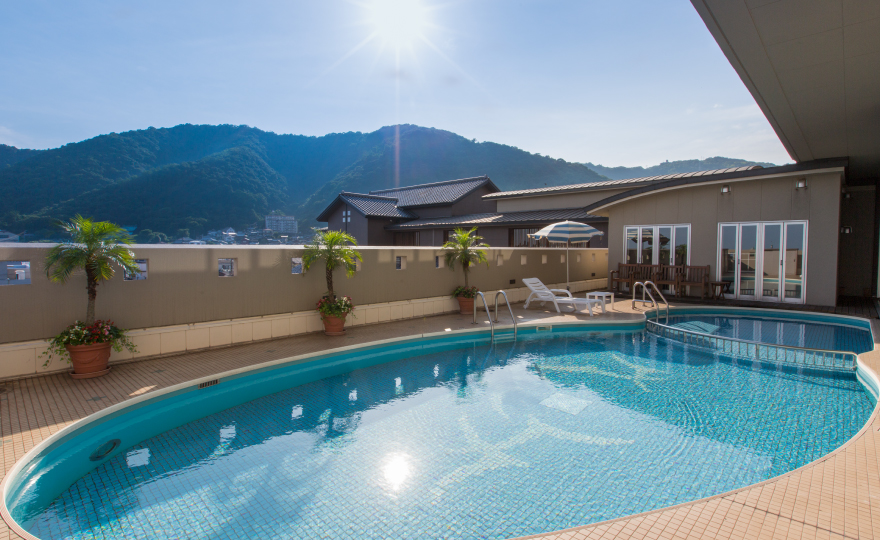 Safe and secure pool for children
It's nice to cool down and refresh in the pool on a hot summer day. Let's make a fun summer memory with your family. Please savor the feeling of being at a resort under the breezy sunlight of Setouchi.
* Open only during summer time Swimming pool for children